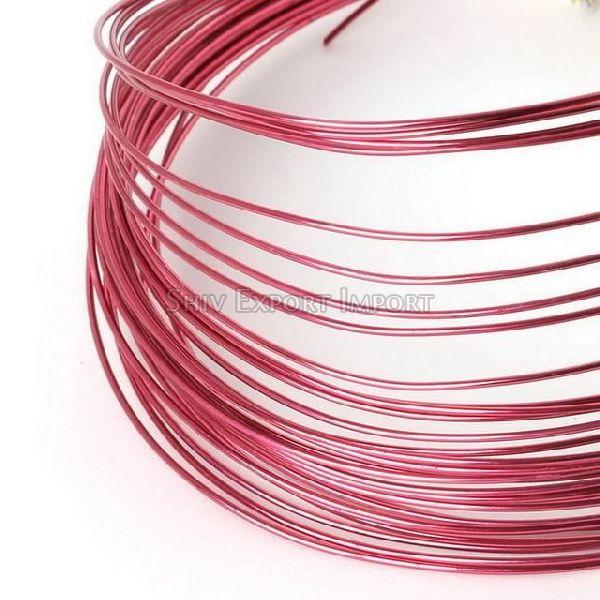 Aluminium is a very versatile metal that has several different advantages of using it. It is known for being flexible and extremely lightweight. It can be moulded, formed, melted, extruded and machined which means you can give it different shapes and can use it for different uses and purposes.

Because it has great strength and versatility, the use of aluminium is very popular these days mainly due to the benefits that it provides. Through the process of extrusion of aluminium, you can choose to make it in different complex designs. This can be supplied in different finishes which also includes anodised, printed or mill and can further be fabricated and machined.

These days the common use of aluminium is making soft wire. Aluminium soft wire is good to use and the properties of aluminium are why it is chosen by people all over. The soft aluminium wire is resistant to corrosion and has great thermal and electrical conductivity. Some of the advantageous properties of aluminium are as follows.

It is Extremely Light in Weight

We all know that aluminium is quite light in weight. Its weight is approximately 2.71 g/cm3. This is the reason why they are used in wires and other products. The weight of aluminium is a third of the weight that steel has. Transporting aluminium is cheaper and easier because of the lightweight. The aluminium strength can be increased with the use of certain alloys of other elements. It provides better strength and easy formability. Due to the lightweight, ease of fabrication and corrosion resistance, aluminium is used in making soft wires, artwork, panelling, kitchen fitting and much more.

Thermal And Electrical Conductivity

Aluminium is a great conductor of electricity and heat. Though it is not as conductive as copper it has other properties. Aluminium wire is half of the weight of the copper wire and has the same electrical resistance. Therefore, this is why it is used for making soft wires and also choose for power transmission lines. This is also a great conductor of heat and it is used as heat sinks in different applications like electrical products, LED lights and also in computer motherboards.

Durability And Reflectivity

Another advantage of Aluminium is that is acts as a good reflector. It also acts as a good reduce for light fittings and blankets because of its property of heat and light.

Recyclable

Unlike what generally people think, aluminium is recyclable and it is 100% true. Even after recycling it has all the same properties as before. During the process of production, it is cost-effective to be used as recycled than the prime metal. Production is possible with the use of recycled aluminium and the quality is the same as before.

Therefore, the use of aluminium in wires is a good and wise decision in all sense. The soft aluminium wire suppliers in India provide with you only the best that has all the qualities that are beneficial for use. Therefore make a wise decision and choose aluminium wire than anything else.