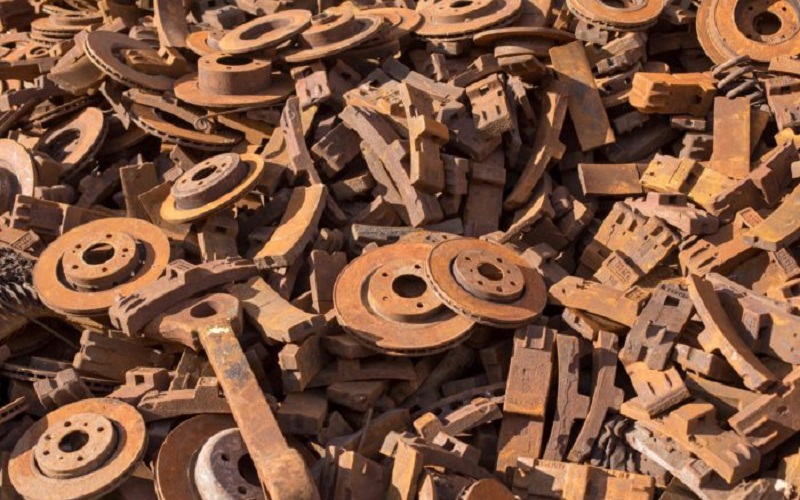 Recycling metal has many positive environmental and financial effects. Metal is good for recycling since it may be reused several times by being scrapped repeatedly.

For instance, you may produce new materials using recycled resources that have a range of uses. You have an option once you have the raw stuff. In our nation, people and businesses recycle almost 150 million tonnes of scrap metal from various sources, notably Cast Iron Scrap, automobiles, and more.

You could now consider how recycling metal might be advantageous. Continue reading to learn more about the advantages of Wholesale Cast Iron Scrap in India. Also, know how it may put money in your pocket right away

● Monetary Benefits -

You may receive additional rewards by recycling scrap metal. Metals like copper, brass, steel, and aluminium are valuable to scrap yards. Various materials provide varying earnings. For example, if you scrap your automobile, the various materials that are removed from it will pay you in different quantities.

● Saves Space -

Your sheds, yards, and garages need a lot of areas to store scrap metal. Every time you look at this mess in your storage space, you can feel repulsed. But consider generating income by eliminating this waste. Isn't this a great offer? All you have to do is gather up all the scrap metal and go to the nearby recycler.

● Environmental Benefits -

You may gain personally by recycling metal while also helping the environment. Recycling scrap metal is an effective way to reduce waste. As a result, there is less air pollution and more room left over for materials to be recycled and manufactured.

● Meeting Industrial Standards -

Environmental contamination is causing people to become more concerned. This forces recycling companies to adhere to industry standards. Metal recycling is a significant component of recycling, which is understood to be important by many businesses and organisations.

Therefore, you should do something about scrap metal if you locate it on the property. The recycling sector also provides job possibilities through its facilities.

● Preserving Natural Resources -

Recycling scrap metal lessens the demand for new metal production. Thus, it protects natural resources like coal and iron ore. To manufacture metals, these ingredients are necessary. Because fewer raw resources are used, using recycled materials to make the same product may help the environment.

Working with organisations to recycle scrap metal helps protect priceless natural resources. Manufacturers may employ recycled metals to make new goods rather than squandering additional time and energy digging for virgin ore.

This contributes to maintaining the fragile ecosystem's balance and protecting our natural land resources for future generations. Businesses that employ recycled metal also consume less water, emit fewer pollutants, and clean the air.

Many varieties of metal may be recycled multiple times without losing any of their physical characteristics or integrity since they are such versatile materials. Additionally, recycled ore is more economical than virgin ore. So go ahead and recycle your scrap metal to help minimise waste and energy usage!

It is crucial to speak with a qualified service provider if you want to recycle your old automobile. Several dangerous fluids in scrap cars need to be removed quickly and securely. Unfortunately, not every auto disposal business has the expertise and understanding necessary to recycle junk cars in a secure manner. Selecting a business that cares about the environment is crucial if you want to make more money.
This entry was posted on February, 08, 2023 at 13 : 26 pm and is filed under Cast Iron Scrap. You can follow any responses to this entry through the RSS 2.0 feed. You can leave a response from your own site.