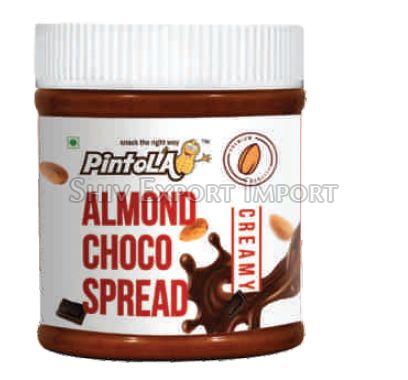 Peanut butter is definitely the most hyped and popular spread in the whole world. It not only tastes delicious but it has an amazing texture too. People also enjoy the way it first gets stuck to the roof of the mouth and then melts wonderfully. At least this is how the food critics describe it!
But, yes, definitely not everyone can enjoy peanuts! Why? Some people are allergic to peanuts.
Now, the question is about if peanut butter is healthy for the rest 99% of people?

What actually peanut butter is?
Peanut butter is comparatively an unprocessed food. This is just the peanuts, sometimes roasted peanuts are used and those are ground to make a paste. However, most of the commercial brands prepare peanut butter containing sugar and Trans fat. And, everyone knows that eating too much trans fat or added sugar can be linked with several health problems!
So, choosing a perfect brand for buying peanut butter is important which contains only peanuts and some salt. In such cases, it can be truly said that choosing peanut butter is better than buying junk foods. Today, choco spread peanut butter has also gained huge demand, especially among the children. As an ingredient, dark chocolate also has several positive effects on health.
Why eat choco spread peanut butter?

• A good protein source
It is a fairly balanced source of energy which provides all the three macronutrients – carbohydrates, protein, and fat.

• Rich in healthy fats

Peanut butter is definitely high in its fat quantity. But people, who are on a fat-loss diet, can consume a moderate amount of it every day. Half of the total fat in peanut butter is of oleic acid which is known to be a monosaturated fat that is healthy.

• Low in carbs

The pure form of it contains a minimum amount of carbohydrates which is approximately 20% of the peanut butter. Thus it is counted among the low-carb diet. Also, it is a good choice for type 2 diabetic patients.

• Enriched with vitamins and minerals

It is super nutritious as peanut butter contains a bunch of vitamins like E, B3, B6, biotin, and B5, and minerals like folate, magnesium, copper, manganese, selenium, zinc, potassium, and iron.

• Good source of antioxidants

It has plenty of biologically active nutrients. Peanut butter contains several antioxidants like p-coumaric acid, and resveratrol.
Hence, eat peanut butter in a moderate amount. Get in touch with the best choco spread peanut butter suppliers who promise to provide the best of taste with the goodness of dark chocolate.