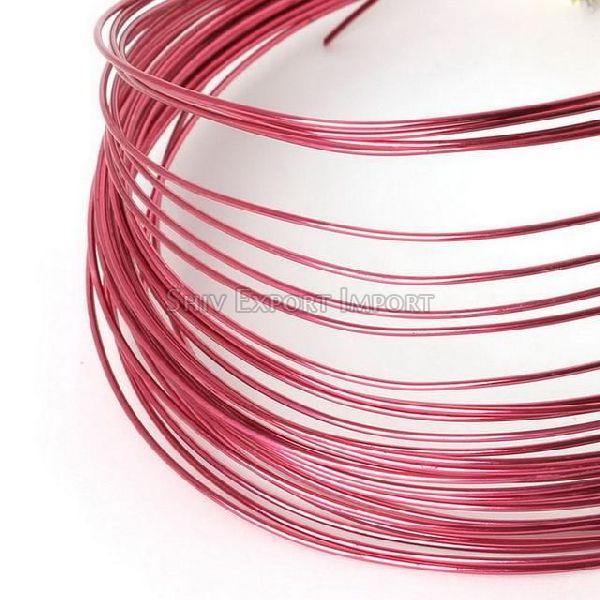 Aluminium is a lightweight metal that can be moulded into thin sheets or wires. The metal has low density and is also nontoxic. It is also non-conducive and does not corrode when in contact with air or water. It is also heat resistant and is a good conductor of heat. Due to these properties, it is safe to use in utensils, window frames, cans, foils, etc. Soft aluminium wire is also a widely used product.

Uses of soft aluminium wires
Soft aluminium wires are soft and flexible. Due to this reason, it is used for crafting purposes. People who construct 4D structures use aluminium wires. These wires are easy to bend and hence can take the shape of any object without any problem. The wires do not spring up once bent, and hence, they are used for modelling, animations, doll making, loops for earrings, etc. these wires come in various dimensions that can be used for various purposes. They are also cost-effective.

Industrial Use of Soft Aluminium Wires
Aluminium wires are used by many industries. Due to its properties and flexibility, the soft aluminium wires are in transformers in microwaves, motors, etc. Since they are soft, the wires can easily be shaped with hands, and no tools are required. Many industries who want to build huge models make use of the soft aluminium wires.

Manufacturers and Suppliers of Aluminium Wires
• There are many manufacturers and suppliers of soft aluminium wires who are equipped with high-quality machines that extrude and draw the aluminium. The aluminium is stretched into a strong thread. This is checked to ensure that the thread or wire does not break while bending or shaping.

• The wire is then washed with purified water to clear it from all impurities. It is then painted. The painting is done in case it needs to be a different colour.

• In many cases the silver look of the aluminium is left as it is. It is then toasted to bring little firmness to the wire. The wire is then either rolled or spooled.

• Soft aluminium wire suppliers in India sell the wires in bulk and retail both online and offline. These suppliers provide quality products to their customers. The wires that are sold by these suppliers come in a thickness of 10-15 mm, which are 99 percent pure aluminium. They have warehouse facilities that house these products. Many of these suppliers have a wide network in the country. They also export these wires to various international clients.

• The products are supplied at reasonable rates that are quite competitive to the same product in the market. They offer basic information of all the products that are supplied by them online. The customers do not have to worry about payment modes. The suppliers offer various modes of payment that make it convenient for the customers to make a deal.

• Many of these suppliers can be contacted online through their websites. You can enquire about the products by visiting their websites and getting the quotes based on your requirements. The products are shipped to your destination at the desired time after the product has been tested and approved.
This entry was posted on January, 12, 2022 at 11 : 38 am and is filed under Soft Aluminium Wire. You can follow any responses to this entry through the RSS 2.0 feed. You can leave a response from your own site.