Popular Flavors Of Butter In The Market
Posted by Admin on July, 26, 2019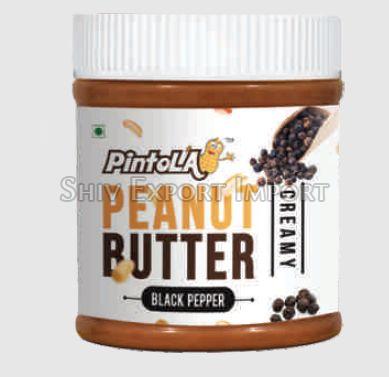 Butter is a dairy product that is a favorite of many. Whether used for cooking yummy food or for adding as a spread on toasts and bread, the slightly salty taste of butter adds flavor to any dish. It is created when fresh cream or fermented cream is churned at high speed and at a much lower temperature. This water in oil emulsion is firm and solid off white colored substance when kept inside the fridge and turns into a softer and smother form that is easier to spread when it is kept outside the fridge on room temperature. While the majority of the people love the natural taste of butter, the market is now flooded with different flavors of butter. You can find a number of flavors of butter in the market and this write-up sums up some of those popular flavors.

Classic Peanut Butter
A spread that is made using dry-roasted peanuts is peanut butter. The taste and texture of the peanut butter are improved by adding various additional elements like sweetener, salt, or emulsifier. This spread or butter is spread over toast, crackers, or bread and give a sweet taste to the dish. Hydrogenated vegetable oils are also used for the making of classic peanut butter. It helps in managing weight and is very right in proteins and fiber as well.

Organic Peanut Butter
Made using organically cultivated peanuts, organic peanut butter is another very popular spreads consumed by people all across the globe. The difference between classic peanut butter and organic peanut butter is just that it is made from organic peanuts only. Moreover, normal peanut butter might have hydrogenated vegetable oils as an emulsifier but organic peanut butter does not have that. Moreover, it is also unsweetened and best for those who are fitness freaks and go on jogging, dieting, and gym.

Choco Spread Peanut Butter
A yummy and tasty alternative to peanut butter is choco spread peanut butter. This peanut butter is blended with tasty and rich dark chocolate. Only high-quality dark chocolate is blended with peanut butter to bring the taste that people crave for in their choco spread peanut butter. It is extremely rich in calcium, iron, magnesium, calcium, and dietary fibers.

Black Pepper Peanut Butter
A fusion of taste is offered by black pepper peanut butter. It gives you the sweetness of peanut butter combined with the spice and heat of black pepper. Pintola is the most popular brand offering black pepper peanut butter. This black pepper peanut butter supplier offers the highest quality peanut butter that is rich in taste and has a lot of nutritional value as well. Healthy fats and fibers are also provided by this peanut butter.

Almond Choco Spread
Very unique taste and texture are seen in the almost choco spread. It is made using more than 50% almonds which are mixed with a paste of dark chocolate. Handpicked almonds and rich dark chocolate are blended together to create the unique taste of almond choco spread.
This entry was posted on July, 26, 2019 at 14 : 58 pm and is filed under Peanut Butter. You can follow any responses to this entry through the RSS 2.0 feed. You can leave a response from your own site.