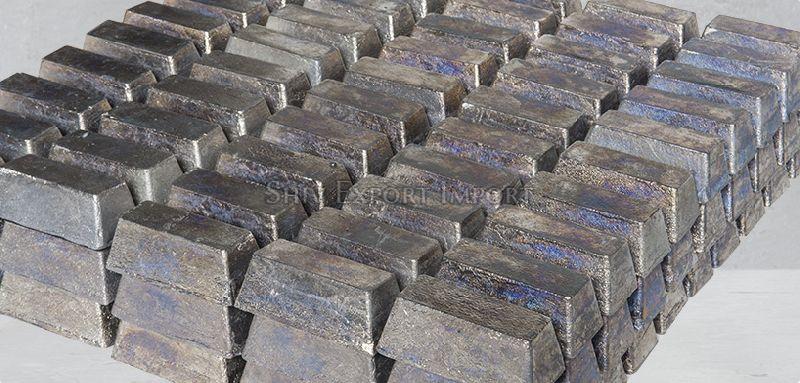 The name "ingot" is derived from the mold used to cast the bars. This procedure sets them apart from other, often smaller bars made by minting or stamping gold bullion sheets.


A lump of pure metal, such as aluminium, is called an ingot. The ingot is then cast into a shape required for further processing. Pure, powerful, long-lasting, and robust aluminium ingots are ideal for casting. Aluminium alloy ingots are a common alloy used in the sand casting process to create vital components for the engineering and automotive industries. Well-known components created with this alloy include car oil sump tanks and aluminium alloy wheels.
Ingots
Material is cast into an ingot, which is normally rectangular and may be stacked for easier processing and shipping.
Material is cast into an ingot form to make it easier to carry and treat. An ingot can be stacked since it is often rectangular. Metals are most frequently linked with ingots; in fact, depictions of gold ingots kept in bank and brokerage vaults are typical.

Ingots are frequently connected to metals, such as the gold ingots kept in bank vaults.
There are as many different kinds of ingots as there are metals including nickel, iron, aluminium, cobalt, and titanium. For the best quality and price for aluminium, ingots search for Wholesale Aluminium Ingots in Rajkot.



How are ingots made?
By injecting or pouring molten liquid into a mold, where it will cool and assume the shape of the mold, an ingot is created. Since forming metals into standardized forms made them easier to carry and store, the creation of ingots dates back thousands of years. The sizes and shapes of steel ingots vary. Small blocks weighing only a few pounds to massive octagonal forms weighing more than 500 tonnes are all possible. Tin ingots serve as the foundation for a variety of goods, whether the tin is alloyed with other metals, transformed into other shapes, applied to the surfaces of other metals, or transformed into chemical compounds.


Kinds of ingots
As there are many kinds of metals, there are several kinds of ingots as well. Here are some of the most typical ingots:
● Aluminium - Aerospace, electronics, and household appliances are just a few of the industries that use aluminium.
● Cobalt- Cobalt is utilized to manufacture magnets and is also used in batteries, medical equipment, and mobile devices.
● Copper- One of the metals that is often used and is renowned for having good electrical conductivity is copper.
● Iron- Many sectors, like aircraft and construction, primarily rely on iron.
All other metals, including gold, nickel, and titanium, are included in other ingots.


Ingot Casting
Metals are formed into ingots through a process known as ingot casting. After being purified and melted, the metal is then put into a mold. Once the metal has solidified as an ingot, the mold is removed and the ingot is heated in a pit. The ingot is then hot rolled into slabs, billets, or blooms after the heating pits.
This entry was posted on August, 01, 2022 at 11 : 55 am and is filed under Aluminium Ingots. You can follow any responses to this entry through the RSS 2.0 feed. You can leave a response from your own site.